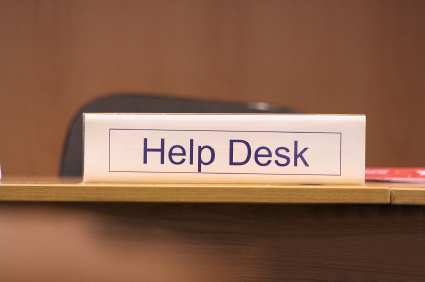 DIGITEK'S HELP DESK
Our help desk has several functions. It provides users with a central point to receive help on CNC communications issues. Our help desk manages its requests via our help desk software, that allows users to make and track requests for support with a unique help desk ticket number. The software allows our users and our support staff to track inquiries and responses to all questions. Hopefully, nothing will "fall through the cracks" and go unanswered.
Free Support for CNC Machine Communications issues
Scope of Service:
As always, we are receptive to help desk ticket inquiries asking simple questions about DNC systems, BTR (Behind-Tape-Reader) interfaces, computers and networks. On a no-charge basis, we will respond to questions that can be answered in a few help desk ticket exchanges.
However, if the resolution of a technical support issue requires a lengthy response, including follow up telephone calls, the faxing/e-mailing/mailing of relevant system documentation, it is our policy to charge for this level of service. MAINTENANCE AND SUPPORT POLICY
Please click here to access our Help Desk.
---
Open Help Desk Tickets
Click here to access any current and open Help Desk Tickets or to review your ticket history. You will need the email address you used when you created your ticket as well as your assigned ticket ID to access your account. If you don't have that, you can open a new ticket and we will send you your ticket numbers by return email.