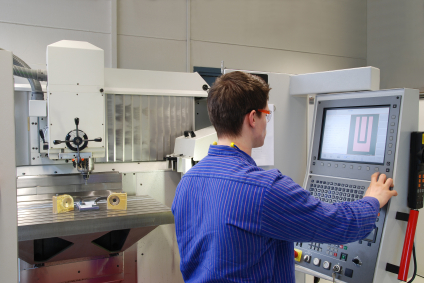 DNC Systems
CNC machine communications Solutions
Digitek Automation Systems was founded in 1987, as a provider of communications solutions to manufacturing companies. Since then, we've become one of the leading suppliers of DNC Systems and Industrial Networks to companies that use CNC/NC Machines.
Our primary marketing area is the Great Lakes area of the United States for onsite sales and service. We are available to travel through out the United State and Canada to be onsite for larger projects.
Thanks to technologies now available on the internet, we are able to install and support software anywhere in the world. It is no longer necessary in many cases to be onsite at a customer's site to install a DNC system.
We are the Distributed Numerical Control (DNC) specialists!

We are proud to offer the following products and services.

DNC SOFTWARE SALES & SUPPORT:
-eXtremeDNC
-Focal*Point
-EasyTalk Plus for MS-DOS & Windows

TAPE SERVICES:
-Convert older machine control "executive" tapes to disk
-Repair worn Mylar tape
-create duplicate tapes
-bulk tape to disk service

INSTALLATION SERVICE:
-Onsite installation
-Remote install
-Remote support
-Help Desk Service

SUPPORT FOR LEGACY DNC SYSTEMS:
-Remex CPD
-Highland Technology
-and others, including those using MS-DOS

BTR (Behind-Tape-Reader) INTERFACES:
-Sales & Service
-Installation

SUPPORT OF OTHER DNC SYSTEMS:

DNC SPECIFIC HELP DESK SYSTEM:
-Free Support for Simple Problems
-Paid Support for Complex Issues
-No Charge for customers with current Software Maintenance Agreements

CUSTOM DNC CABLES

SERIAL PORT EXPANSION HARDWARE
-RocketPort
-Ethernet Device Servers
-Wireless DNC